MGID is an intermediary network displaying advertising, which creates a connection between thousands of reputable and huge traffic websites and online advertisers.
Follow these steps to add MGID ads:
You can download ADSforWP Plugin from here.
Step 1: After installing this plugin Ads option will be displayed on the WordPress dashboard ->Ads Option -> create new Ads.
Step 2: In Ad Type, you need to Select the "MGID" Option.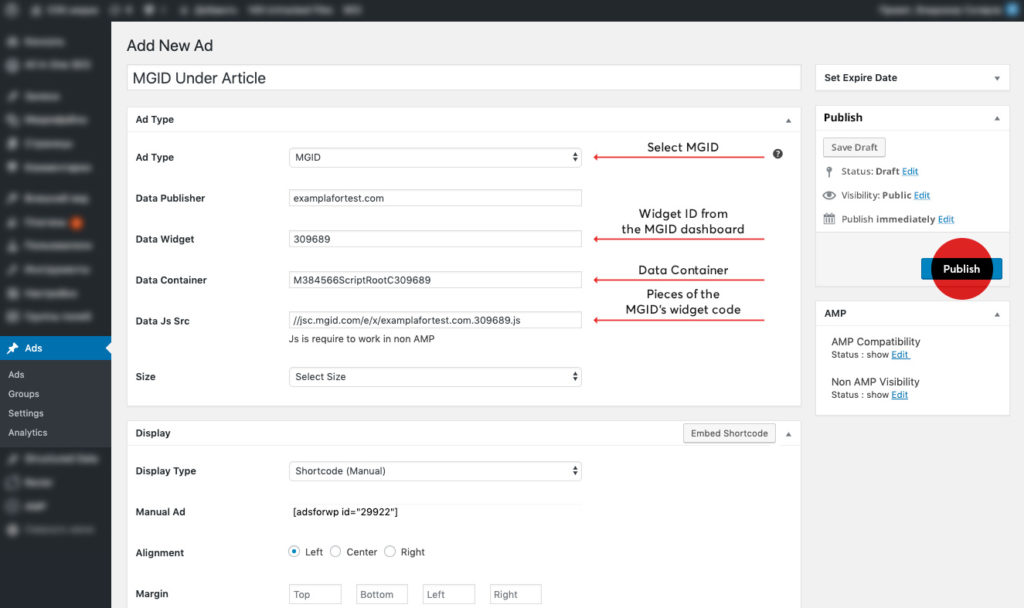 Create a new ad, select the Ad Type – MGID and fill in the rest of the fields:
insert the widget ID into the Data Widget;
add pieces of the MGID's widget code to the Data Container and Data Js Src fields
You can copy the code from the MGID dashboard: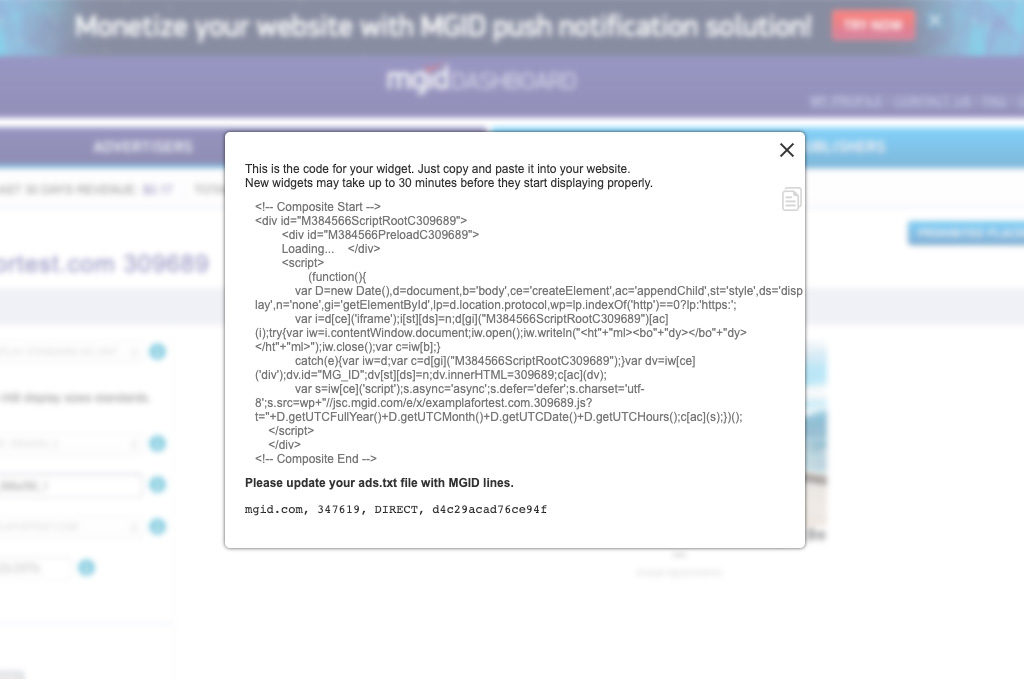 Step 3: Click on "Publish" button and the ads will be displayed on your AMP page.
How to set the position of Ads
1. Display
Display Type: In Display type, you'll see the number of display type which you can use as per your convenience. However, if you want to display the InContent Ads as the name suggests it is used to display the ads in the content of your post by simply putting between the paragraphs.
Position: In this option, you'll see two Position's in which you can display the ad's by selecting 1.) 50% of the content  2.) The number of paragraph option in which It asks you to enter the paragraph number to display the ads.
Alignment: This option allows you to select the alignment option of the ad.
Margin: You can also set the margins of the ads as per your taste.
Embed Shortcode: Copy the shortcode and place where you want to display the Sticky Ads.
2. Advanced Display Conditions
In this section, you need to set the condition for the specific post or page or all posts where you want to show MGID Ads.
The Output of the MGID ads in WordPress & AMP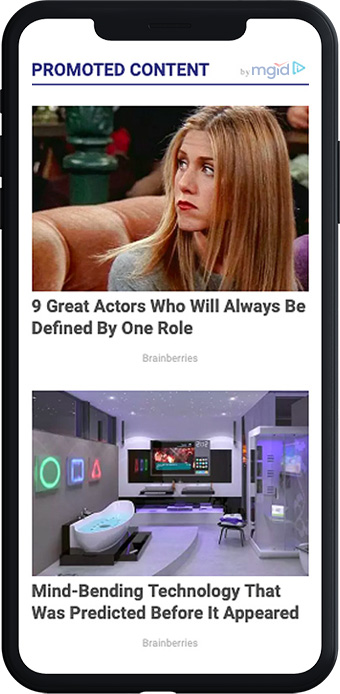 That's it for this tutorial!
We hope it helped you. If you have any feedback or questions or do you want us to create compatibility for any other Ad company which isn't listed in our plugin then you can request us we will surely implement it as soon as possible.
Just contact us here and we are always available for you.